Rosco Chroma Key Green Drape (per Metre)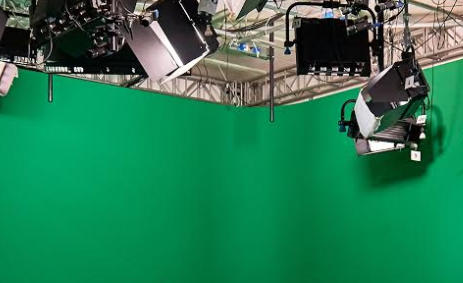 Rosco Chroma Key Green Drape (per Metre)
Free Saver Delivery on this item!
Description
Specifications
Rosco Chroma Key material has been designed with the assistance of video technicians throughout the country, and manufactured to provide the high luminance and colour saturation values required for keying effects.
Flat (non-pleated) Chroma Key Green material, made from 100% Polyester. Options include heavy webbing sewn along the top of the drape with grommets and ties for attachment, a pipe pocket at the bottom to slide in lead rope or tube and hemmed finishing on the sides.
Width: per metre
Drop: 1.6 metre
Unfinished vs Finished
Unfinished - just the material, no additional features or fixings.
Finished - the material, hemmed, with grommets and ties at 25cm intervals and a pipe pocket of 10cm.
Product is cut to order and sold per metre. Please input the width of Chroma Key Drape you require (in metres) in the Quantity field. Please contact Stage Depot to request custom widths and Chroma Key Blue Drape.
| Specifications | Chroma Key Drape |
| --- | --- |
| Drop | 1.6 m |
| Width | per metre |
| Weight | 220 g/m2 |
| Colour | Green |
| Flame Retardancy | CLASS 1 |
| Composition | 100% Polyester |