Rosco Bubble Fluid (3.79L)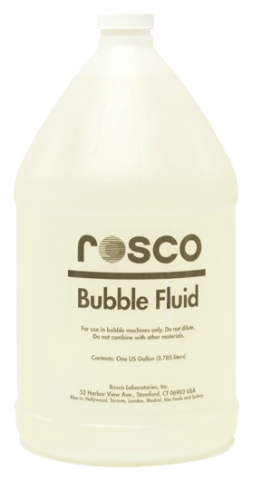 Rosco Bubble Fluid (3.79L)
Free Saver Delivery on this item!
Rosco Bubble Fluid Bubbles are fun! Whether bringing joy and laughter to a party or creating an enchanting, effervescent atmosphere for any spectacular event, a room full of bubbles makes everyone smile. Rosco, the original innovator of safe, water based fog and smoke fluids, now brings that same attention to quality and safety to Bubble Fluid.
Rosco Bubble Fluid is a premium, universal solution suitable for use in all bubble machines. This purpose engineered formula creates the maximum density of brightly iridescent bubbles that fly higher and float longer than other fluids. Under correct usage these bubbles remain dry and will not leave behind a slippery surface nor harm sensitive electronics like lighting or sound desks.