Mylands Pure Button Polish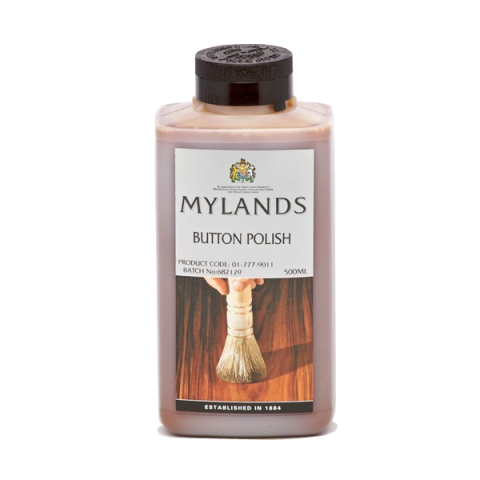 Mylands Pure Button Polish
Free Saver Delivery on orders over the value of £45
Description
Specifications
Mylands Pure Button Polish is a shellac furniture polish with a variety of uses, from finishing antiques and reproduction furniture, to acting as a barrier between two normally incompatible finishes. Produces a warm, dark transparent film, with a unique appearance that cannot be recreated with modern lacquers and finishing techniques.
What is Button Polish?
Button Polish is a traditional, high quality Polish mostly used with both antique and reproduction furniture.
What are the benefits of Button Polish vs French Polish?
Button Polish is a solution of unbleached shellac, dispersed in a fast drying alcohol carrier (Methylated Spirits), it produces a slightly warmer patina and gives a lighter colour on timbers such as oak, as opposed to the more traditional browns produced with French Polish.
Drying Time
Touch dry in approximately 15 minutes and denibbable for recoating in approximately 30 minutes at 20°C.
Coverage
The coverage of these products is variable and is dependant on various factors, such as porosity of timber, application method, etc.