Rosco Matte Black Photofoil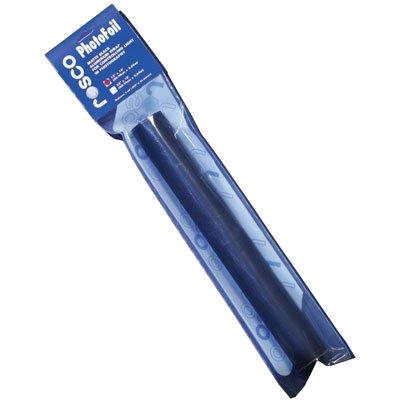 Rosco Matte Black Photofoil
Free Saver Delivery on orders over the value of £45
Rosco PhotoFoil is a heavy-duty aluminium foil covered on both sides by a matte black coating.
The Rosco Photofoil is ideal for masking light leaks and/or eliminating unwanted reflections. It can be quickly moulded to form barn doors, flags and other configurations. Lightweight, yet durable, Photofoil can be quickly positioned in place with tape, staples or adhesives.
Besides turning practically any room into a darkroom, PhotoFoil can be used to wrap around bare bulbs and reflectors to selectively eliminate light, and it's great in a pinch to make a quick and sturdy hand-crumpled lens shade.
Once you get some PhotoFoil you'll figure out a million uses for it, and finally Rosco makes it in small portions for those of us without Hollywood budgets. Sold in a tube 12 inches wide and 10ft long.
Re-useable heavy-duty aluminium foil
Matte black on both sides
Use in photography to control light
Create instant gobos and snoots
Block out unwanted light sources