Rosco Diffusion Filter Kit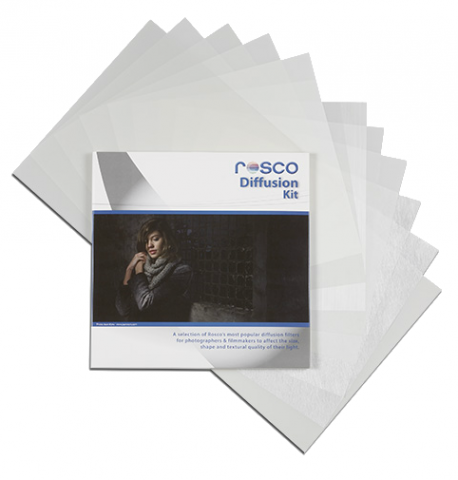 Rosco Diffusion Filter Kit
Free Saver Delivery on this item!
A collection of diffusion material that photographers and filmmakers can use to affect the character, shape and quality of the light in their shot. The kit includes 15 different pieces of diffusion each designed to produce different diffused densities or effects that offer varying amounts of softness and shadow control to the beam of light.
White Diffusers for heavy to medium diffusion of the beam.
Tough Spun Diffusers for light diffusion that also adds a subtle texture to the beam.
Tough Silk Diffusers that offers heavy to medium diffusion and directionality control of the beam.
Contents
3000 Tough Rolux
3006 Tough Spun
3007 Light Tough Spun
3022 1/4 Tough Spun
3008 Tough Frost
3009 Light Tough Frost
3010 Opal Tough Frost
3020 Light Opal Tough Frost
3011 Tough Silk
3015 Light Tough Silk
3026 Tough White Diffusion
3027 1/2 Tough White Diffusion
3028 1/4 Tough White Diffusion
3001 Light Tough Rolux
3040 Powder Frost
Sheet size: One 12" x 12" (30.48 cm x 30.48 cm) cut each of 15 different diffusion filters.