Elwis Pro C600 Rechargeable Inspection Lamp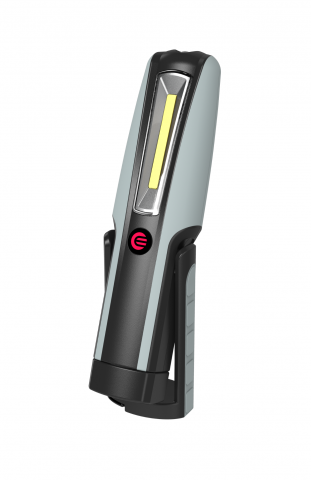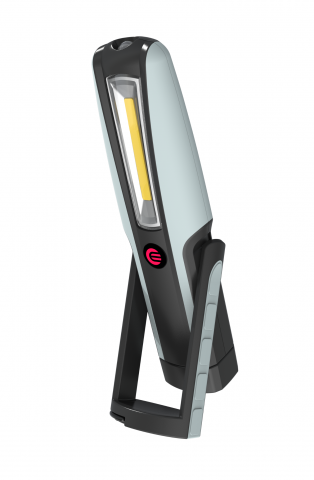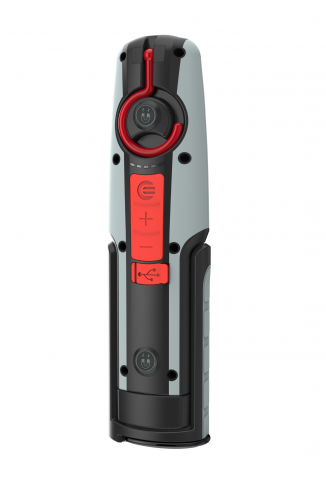 Elwis Pro C600 Rechargeable Inspection Lamp
Free Saver Delivery on this item!
Description
Features
Specifications
Like the C610-R, the C600-R is yet another newly-developed Elwis inspection lamp, designed with our their unique battery solution. This is a professional inspection lamp the design and construction of which are the result of 66 years' lamp design experience. This lamp has been designed from A to Z using the best components on the market and with top quality construction. The compact design also means that all its sensitive components are protected as effectively as possible. A good working light should also be dimmable. In the workshop, full beam (the C600-R is 600 lumen) can sometimes be too bright. Elwis have therefore designed the C600-R with a user-friendly dimmer that can dim the brightness from 15 – 100%. The C600-R is designed with Elwis's unique battery solution which means in practice that it's really easy to replace the rechargeable battery. Furthermore, the C600-R is equipped with a 100 lumen torch in the top that gives the lamp an extra functionality.
Handy and flexible 240° handlamp with torch
Rechargeable and interchangeable battery
Switch mode: torch-front 200 lm – off
Dimmable +/- switch 100-600 lm (stepless)
Strong fixed magnets on base and back
Housing: Casing: PC/ABS/TPR, black+grey (matt)
Lens: Durable PMMA, clear (front) / PMMA/PC (torch). Chemical resistant.
Switch: Silica gel, red. 3 pcs (on/off & torch, dimmer +, dimmer -)
Magnet: 4 pcs on base, 2 pcs on back
Hook: 1 pc on top/back, PC, red. 1 pc on base, metal, black.
Battery type: 1 x 18650. 3.7V - 2600mAh - 9.62Wh - Lithium rechargeable (50g)
Light source: COB, 5W (front) / SMD3535, 1.5W (torch)
Colour temperature (Kelvin): 5700K
Colour rendering index (CRI): >70
Output (lumen): 100-600 (front) / 100 (torch)
Run time (hours): Front: 10 (at 100lm), 5.5 (at 200lm), 1.5-2 (at 600lm) / Torch: 8
Charging time (hours): 3.5-4
Charging level indicator: 5 x LED on lamp
Protection class: IP65 / IK08 / III
Operating temperature range: -10°C to +40°C
Charging port: Micro USB
Charging port cover: Silica gel, red
Cable for charger, 1 m (supplied in box): USB into charger, Micro USB into lamp
Additional data: Flexible 240° handle: ABS+TPR, black with grey rubber coating. Beam angle 110°. Logo with glow-in-the-dark.