Rosco Grey Rear Projection Screen (2.8m width per metre)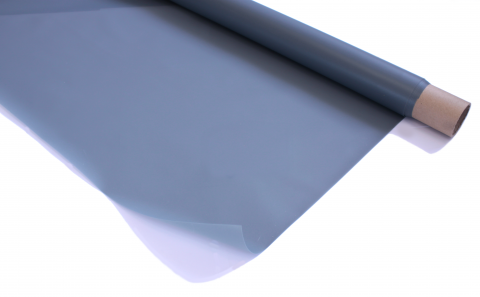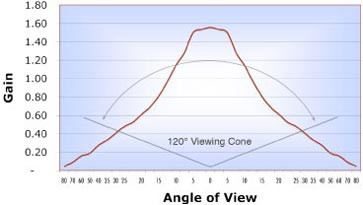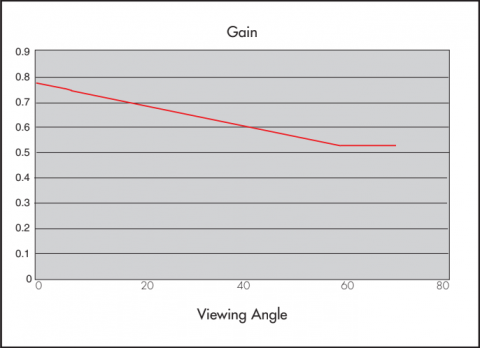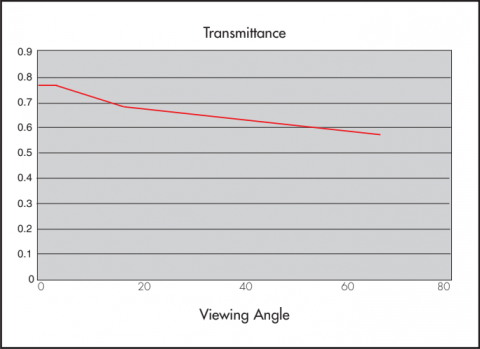 Rosco Grey Rear Projection Screen (2.8m width per metre)
Free Saver Delivery on this item!
Description
Features
Specifications
Looking for Projection Screen made to a custom size and specification? If the above screens by the meter aren't right please Contact Us!
If 2.8m width is too large for your needs then Stage Depot Grey Rear Projection Screen is now available at a width of 2.2m
N.B. 2.8m features a welded seam down the centre line. This is not visible under normal projection conditions, however we recommend an alternative if viewing from a close viewing distance or if using a lower power projector.
Rosco vinyl projection screens are designed and manufactured to offer excellent colour rendering, high contrast and crisp rendering of projected details. A wide variety of screen materials are available, each with unique technical properties and viewing characteristics. All Rosco projection screens are durable, washable, and inherently fire retardant. Rosco screens can be manufactured into almost any size or shape. Ultrasonically welded seams are flat and virtually invisible to an audience.
Rosco Grey Rear Projection has double the viewing cone of Rosco's Black screen to accommodate a wider audience. The colour comes to life with fine detail resolution when back lit with a bright image. The grey colour blends the screen into the scenery and provides true-to-life image colour and clarity with higher transmission and a brighter image.
All screens are designed for excellent colour rendering and good contrast with a wide range viewing cones. Rosco screens are specified by major opera houses and theatres around the world. All screens are durable, washable and inherently flame retardant and should be viewed from the matte side to help minimise the unwanted effects of ambient light
Screens are shipped in rolls. Rosco screens should be shipped and stored at temperatures between 40 deg F and 85 deg F. If screens are very cold they must be allowed to warm slowly to room temperature before unpacking or cold cracking may occur. Screens should never be stored folded.
Rosco screens can be washed using a soft cloth and mild dish soap. Do not use abrasives or harsh cleaners as they will damage the screen surface.
Width: 2.8m
Length: per metre
N.B. 2.8m features a welded seam down the centre line
N.B. Screen is not a self-adhesive material
Product is cut to order and sold per linear metre. Please input the length of Rear Projection Screen you require (in metres) in the Quantity field. Please get in touch if you require the ordered quantity cut to specific lengths.


Please note, due to the size of this product, if a "Next Day" delivery is required, orders must be placed by 12 noon.
Thickness: 7 mil
Composition: 100% PVC
Weight: 1 Pound per sq. yd. (0.5kg per sq. m.)
Cold Crack: -12° C
Viewing Cone: 120°
Applications: Rear Projection
HANDLING
Installation: For minimum reflectance, install screen with matte side towards audience
Cleaning: Mild detergent and water. Use a soft, non-abrasive cloth
Storage: Store screens rolled with no wrinkles. Do not store folded. Allow screen to hang 6-8hours in a warm environment in order for any stored wrinkles to disappear
MAIN COMPONENTS:
Base Resin: Polyvinyl Chloride in suspension
Plasticizer: Chloroparaffin, Aryl Phosphates
Stabilizers: Organic Soap Ba/Z and Ca/Z
Co-Stabilizers: Epoxy Soya Oil and Organic Phosphates
Lubricants: Stearic Acid
Pigments: Organic and Inorganic




Colour: Grey
Thickness: 300 u +/- 5%
Roll length: 62m
Width: 1.4m, 2.4m or 2.8m
Weight: 400 g/sq m +/-5%
Fire Proofing: Class 1