Infinity TS-300 Profile Engine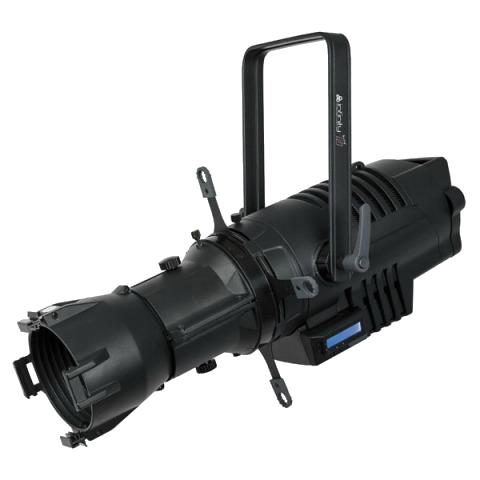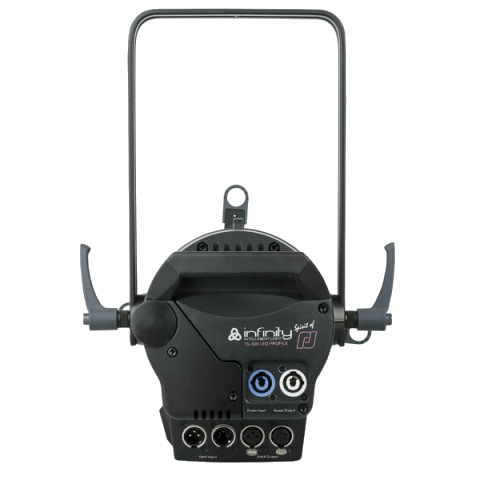 Infinity TS-300 Profile Engine
Free Saver Delivery on this item!
Description
Features
Specifications
The Infinity Theatre Profile is a cutting edge high resolution theatrical luminaire. This ixture offers the option of either variable beam zoom lens or industry standard fixed beam tubes you can achieve precise beam control and pattern projection. Using Lumiled LEDs to deliver consistent and accurate 3200K intensely bright output.
The Infinity Theatre Profile TS-300 is your option for venues where you need the power normally found in a 750W tungsten fixture. Our 300W warm white LED array delivers the power you need with maximum CRI.
The unique dimming software allows for perfect flickerless crossfades or instant bumps and flashes. Coupled with lower power consumption makes the Infinity Theatre Profile TS-300 the only luminaire you will need for washes, pattern projections or specials where intensity is your critical issue.
When it comes to mechanical focusing all operations can be performed with one hand. The zoom focus mechanism is simple and intuitive, pull, twist, position and lock. While focus is delivered by a simple turn on the focus ring. With a beam angle scale and lock off angle information this is the perfect choice for reparatory houses that are focusing the same shows on a regular basis.
Four surgical steel shutters with large handles ensure easy operation. Gobo holders, iris and diffusers ensure you have the beam shape and edge you need.
Inserting and locking a colour frame in place is simple and intuitive.


*Engine only
Performes like a 1kW Tungsten Halogen unit with a consumption of 300W
Easy tool free changing between lens options
Gobo slot for B size gobos and separate slot for diffuser or Iris
Consistent colour temperature regardless of intensity output
1, 2 and 4 Channel Modes
RDM allowing for remote setting and recall of information
Neutrik Powercon in and through connectors
Neutrik 3 & 5p DMX in and through connector
LED Engine:
Source: 300W Lumiled White LED engine using custom designed array
Optical Information:
Output: 8300lm
CRI: Consistently >96
Color Temperature: 3200K
Beam Angles: 15°-35°, 25°-50°, 5°,10°,14°, 19°, 26°, 36°, 50°
Electrical Specifications:
Voltage: 100 -240 volts AC.
Frequency: 50/60 Hz
Power Factor: 0,97
Consumption: 300W max
Environmental Specifications:
Ambient Temp: 0°C ~40°C (operating) / -10°C ~45°C (startup)
IP Rating: IP 20 indoor use only
Conformity: CE Mark
Control Specifications:
Control: Onboard Menu, RDM, DMX512
DMX Channels: Dimmer Mode, 1Ch
Basic Mode: 2Ch
Pro Mode: 4Ch
Mechanical Specifications:
Construction: Machined Aluminum, sheet metal, molded engineering grade plastics.
Colour: Black
Weight: 8,4Kg