Infinity iS-100 100W LED Spot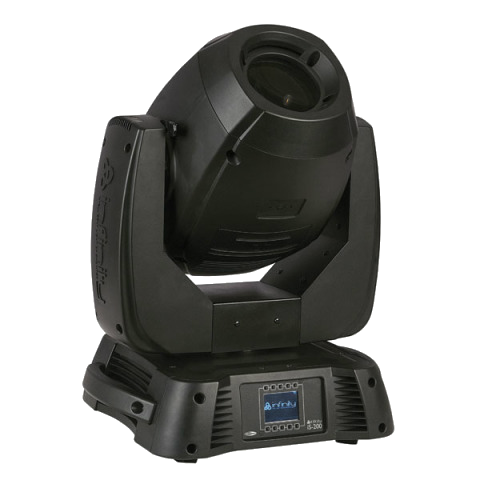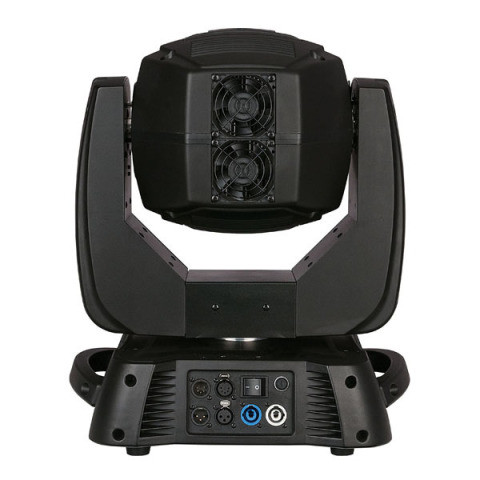 Infinity iS-100 100W LED Spot
Free Saver Delivery on this item!
Description
Specifications
The iS-100 is a powerful LED moving head, fully equipped with high-end technology, which is characteristic for Infinity®. Its high torque motors, on both pan and tilt, enable fast movements and a powerful 100W LED engine offers a bright and solid beam. Also, the trapezium shaped color wheel ensures smooth color changes, fades and split colors.
Additionally the iS-100 features two gobo wheels of which one fixed wheel with 8 metal gobos and another rotating wheel containing 7 separately rotating gobos (2 of which are glass) and a color wheel with 8 colors + white, offering the possibility to create half colors. For extra effects it is equipped with an iris as well a rotating 3-facet prism.
Output
Lux @ 1m: 52400
Beam Angle: 15°
Light Source: 100w White LED (LumiEngine)
Electrical
Input Voltage: 100-240V, 50/60Hz
Power consumption: 200w max at full output
Control
On-Board: Battery powered full color display including gravity sensor
Battery lifetime: max 30 days (full charge)
Mode: DMX, Auto & Master/Slave
Control Protocol: DMX512
Control Personality: Advanced 19ch /Basic 16ch
Wireless DMX: optional available
Optical system
Dimmer: 0-100%
Strobe: 0-20Hz
Prism: Rotating 3-facet prism
Focus: Motorized
Iris: Motorized
Movement
Pan: 540°
Tilt: 270°
Pan/Tilt resolution: 16 bit
Special: Pan / Tilt movement blackout, User-selectable Pan & Tilt ranges, 540°/360°/180°, Reverse Pan / Tilt movement
Gobos & Color
Gobowheel 1 Rotating: 2 glass + 5 metal gobos (replaceable)
Gobowheel 2: 8 metal gobos
Gobo functions: Gobo-flow effect,Gobo shake
Rotation: Bi-directional
Gobo inner diameter: 23mm
Gobo outer diameter: 27mm
Colors: 8 dichroic-filters + white
Color functions: Split colors, Rainbow-flow effect
Physical
Color: Black
Housing: Metal & Flame-retardant plastic
Data Connection: XLR 3&5p Data in/out, Powercon power input
Dimensions (WxDxH): 303 x 306 x 485mm
Weight: 16.5Kg
Certification: CE
Max. ambient Temp: 40°C