Rosco Beauty Filter Kit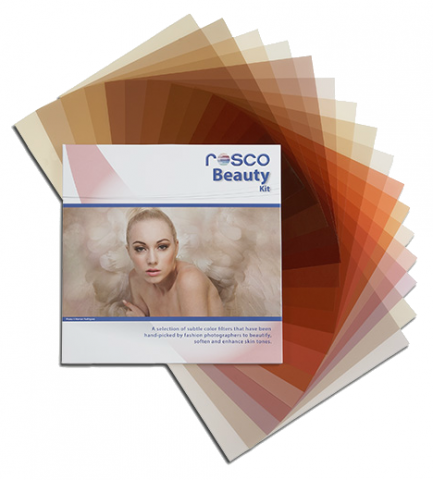 Rosco Beauty Filter Kit
Free Saver Delivery on this item!
This selection of lighting filters has been hand-picked by photographers as the filters they use to blend and enhance various skin tones while masking undesirable undertones. The kit contains one piece each of 20 subtle colours that naturally add beauty to your portraits. These include:
185 Cosmetic Burgundy
184 Cosmetic Peach
186 Cosmetic Silver Rose
187 Cosmetic Rouge
188 Cosmetic Highlight
774 Soft Amber
791 Moroccan Frost
749 Hanover Rose
NCW3 Warm Hint
NCW6 Warm Accent
NCW9 Warm Hi-Light
NCR3 Rosey Hint
NCR6 Rosey Accent
NCR9 Rosey Hi-Light
328 Tan Tone
435 Ivory
338 Forever Amber
363 Sand
430 Warm Ivory
433 Double Ivory
Cosmetic filters that warm and enhance the light, combined with a touch of diffusion that also softens the beam. GAM Naked Cosmetics that add natural beauty to your portraits with out affecting the colour of the entire scene. A selection of toning filters that blend flesh tones together to conceal blemishes and skin-imperfections. Sheet size: One 30.48 cm x 30.48 cm cut each of 20 different colour filters.