Infinity TF-300 Fresnel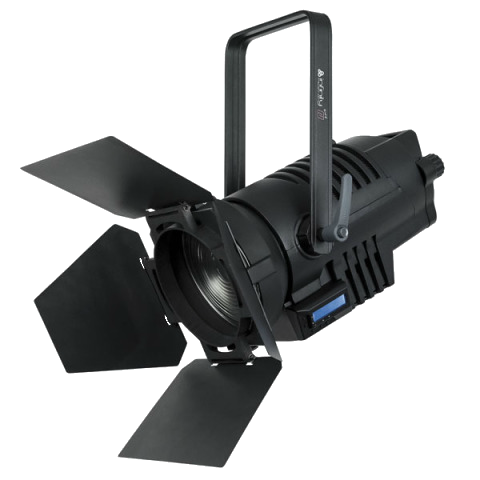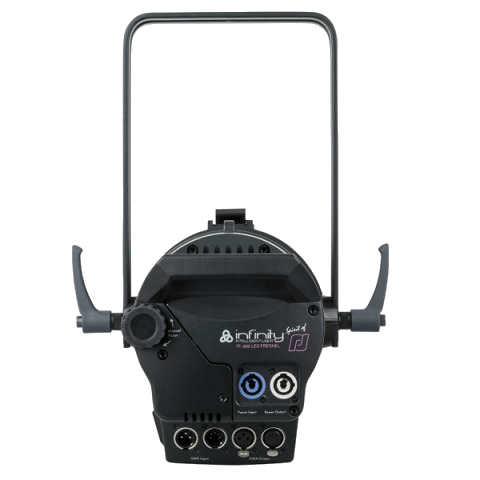 Infinity TF-300 Fresnel
Free Saver Delivery on this item!
Description
Features
Specifications
The Infinity Theatre Fresnel is a cutting edge high resolution theatrical luminaire. Which offers either the option of manual or DMX focus to achieve a soft pool of light on stage. Using Lumiled LEDs to deliver a consistent and accurate 3200K intensely bright output that can be seamlessly blended with other units to achieve smooth washes of light across the stage.
The Infinity Theatre Fresnel is great option for venues where the power normally found in a 1.2kW tungsten fixture is required. The 300W warm white custom LED array delivers the power you need.
The unique dimming software allows for perfect flickerless crossfades or instant bumps and flashes. This together with lower power consumption makes the Infinity Theatre Fresnel TF-300 the only luminaire you will need for washes where intensity is your critical issue.
When it comes to mechanical focusing all operations can be performed with one hand. The zoom focus mechanism is simple and intuitive, simply twist the focus knob. It is also possible to use DMX to adjust focus making this the perfect light for specials or for adjusting focus during a show.
The optional four leaf rotating barndoor means you can shape the light as you need.
Inserting and locking a colour frame in place is simple and intuitive.


*Lantern only
Delivers the performance of 1.2kW Tungsten Halogen unit with a consumption of 300w
Zoomrange 15° -35°
Manual and motorized zoom control
Consistent colour temperature regardless of intensity output
1, 3 and 5 Channel modes
RDM allowing for remote setting and recall of information.
Intuitive onboard menus.
Neutrik Powercon in and through connectors
Neutrik 3&5p DMX in and through connectors
LED Engine
Source: 300W Lumiled White LED engine using custom designed array
Optical Information
Output: 5000lm
CRI: Consistently >96%
Color Temperature: 3200K
Beam Angles: 15°-35°
Electrical Specifications:
Voltage: 100 -240 volts AC
Frequency: 50/60 Hz
Power Factor: 0,97
Consumption: 300W max
Environmental Specifications:
Ambient Temp: 0°C ~40°C (operating) / -10°C ~45°C (startup)
IP Rating: IP 20 indoor use only
Conformity: CE Mark
Control Specifications:
Control: Onboard Menu, RDM, DMX512
DMX Channels: Dimmer Mode, 1Ch
Basic Mode: 3Ch
Pro mode: 5Ch
Mechanical Specifications:
Construction: Machined Aluminum, sheet metal, molded engineering grade plastics
Colour: Black
Weight: 8,2Kg