City Theatrical Pathport C-Series Node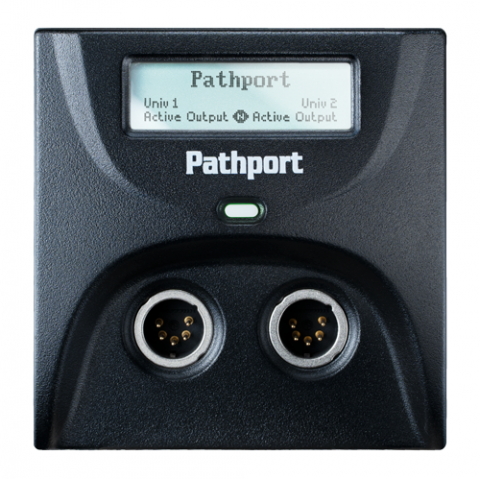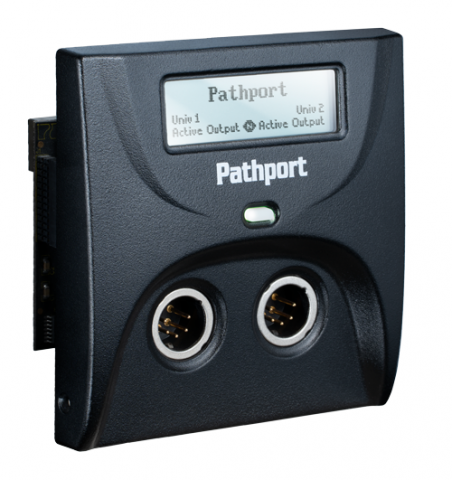 City Theatrical Pathport C-Series Node
Free Saver Delivery on this item!
The classic Pathport™ C-Series is where DMX-over-Ethernet began. It's the original and most popular Pathport gateway, and is suitable for flush-mount, permanent installation, or portable use.
Features include two individually configurable DMX512 ports, DMX routing on a universe or channel-by-channel basis, multiple source merging or prioritising, and more.
Two DMX512 ports, individually configurable
DMX routing on a universe or channel-by-channel basis
Multiple source merging or prioritising
DMX output speed and signal loss behaviours-set
LCD display provides status feedback
Power-over-Ethernet (PoE) or auxiliary 24VDC power supply (by others)
E1.20 RDM compliant as proxy device
Manage up to 128 RDM responders per port
Fits standard 2-gang, deep backbox
Surface mount or portable enclosures as accessories
Elegant design suitable for any location
Supports the following Ethernet protocols: E1.31 Streaming ACN (sACN), Strand Shownet, Pathport Protocol, Art-Net, ETC Net2 (receive only)