Showtec Easy Fade 36 Lighting Controller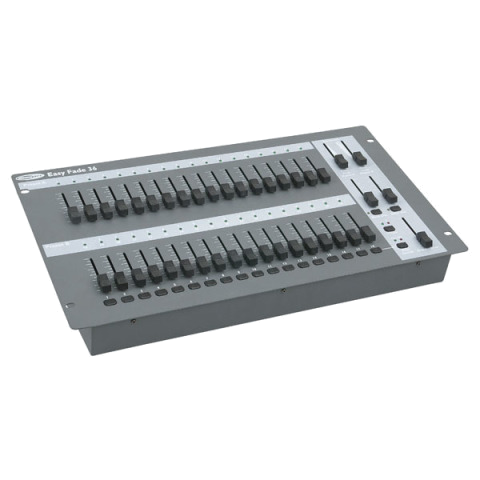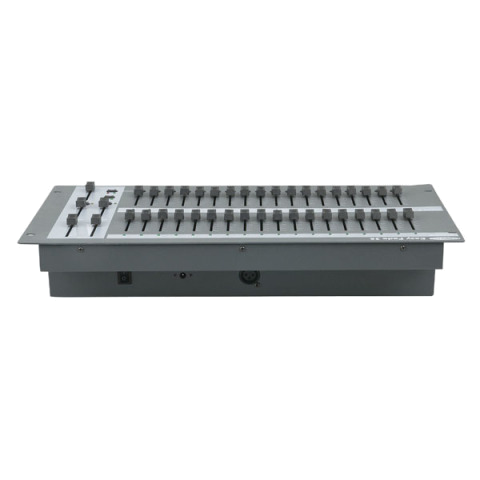 Showtec Easy Fade 36 Lighting Controller
Free Saver Delivery on this item!
Description
Features
Specifications
The Easy Fade 36 is an easy to use lighting desk. It is specially designed for those applications where users have to operate light with no knowledge about DMX and programming, such as schools, churches etc.
The Easy Fade 36 is a two-preset desk which has two banks of 18 channels. The Desk can be used either as a two-preset 18 channel desk or as a single-preset 36 channel desk.
It is equipped with two Master faders and a grand master.
The Easy Fade 36 has no programming facilities in order to keep it simple to use for any user.
Easy to use
No programming facilities
Double preset
Up to 36 channels
Power Supply: DC 12V 500mA
Power connector: Adaptor included
Scenes/Chases: 0
Run mode: Manual only
Patch mode: N/A
Output: DMX-512, 36 channels
Output connector: 3 pole XLR
Dimensions: 483 x 270 x 120 mm
Weight: 4 kg